On Thursday 16th November, Trinidad & Tobago non-profit membership organisation, Design Objective (fondly known as DO), is hosting RE:DO – an event celebrating design in T&T. Admission to RE:DO is free – designers, and anyone with an interest in design, are invited to attend.
Although Design Objective has been active since it was founded in March 2017, RE:DO is the organisation's official launch event, and the first time that DO will be formally registering members. Design Objective membership is TT$600 per year (students pay $200). For this fee, members receive a unique profile on DO's website to help promote their design practice, as well as other benefits including free access to resources and legal documents, and discounts on DO's design workshops, talks, and books.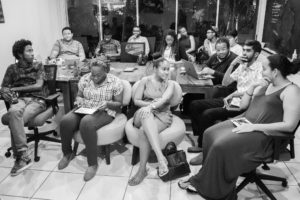 RE:DO also presents a great opportunity for the public to meet up to chat and engage with others who love design. Design Objective merchandise including T-shirts, tote bags and buttons, will be on sale.
Another major component of RE:DO is the display of a selection of graphic design works from the DO Archive – an evolving collection of culturally relevant, historical, and important works by T&T graphic designers. Work from three of Trinidad & Tobago's standout designers, Illya Furlonge-Walker, Russel Halfhide, and Steve Ouditt will be on display at the event.
DO is also partnering with Steve Ouditt to reproduce a limited edition reprint of one of Ouditt's classic posters from the DO Archive. This will be on sale at RE:DO – a percentage of the proceeds will be donated to a charity of Ouditt's choosing, to be announced. The poster and all signage at RE:DO are being printed with the generous support of T&T printer, SCRIP-J.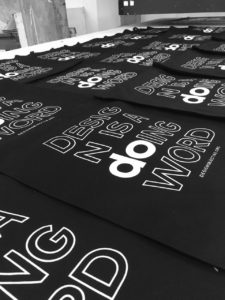 Design Objective's initial focus lies primarily on graphic design, but the organisation is open to finding intersections and synergies with other design-based disciplines. According to DO, "We've thought for some time now that local designers need better representation, access to helpful resources, and a collective voice to educate the public and encourage a better state of design in Trinidad and Tobago. This is our objective – we hope you'll join us."
RE:DO takes place Thursday 16 November from 7pm at Medulla Art Gallery, 37 Fitt Street in Woodbrook. Admission is free, and all are invited to attend.

About Design Objective
Founded in Trinidad & Tobago in March 2017, Design Objective (DO) is a non-profit membership organisation created by designers for designers. DO's main objective is to build a design community that connects, supports, advocates, and inspires.  Learn more at http://www.designobjective.org/
Contact
Email: hello@designobjective.org
Visit Design Objective's website at: http://www.designobjective.org/
Facebook: https://www.facebook.com/designobjective/
Instagram: https://www.instagram.com/design_objective