Ten teams of Caribbean filmmakers from nine different countries have been selected to attend the renowned CaribbeanTales Incubator (CTI), taking place this year in Toronto, Canada, from September 8th to 13th at the University of Toronto. Among them are renowned Trinbagonian producer/writer/director Danielle Diefenthaller (pictured left), most famous for her long-running TV series "Westwood Park," who will be developing and pitching a new series, this time a Crime/Drama called "Plain Sight".. As well as Trinidadian animator, visual artist, and writer Omar Lewis (pictured right) who will be developing an exciting new animation for children: "The Wonderful World of Myat;" and director/producer team Rampaul Banseelal (picture centre) and Sean Mohan, whose production company, Total Chaos Productions, is now working on the second season of Life with the Ramsingh's, a soap opera set in a small fishing village in South Triniadad during the 1960s that centres around the Ramsinghs.
Dieffenthaller, Lewis and Banseelal's participation in the Incubator will be sponsored by the Inter American Development Bank through its Regional Entrepreneurial Asset Commercialization Hub (REACH).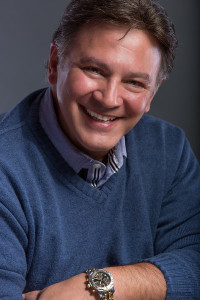 Trindadian-born writer Maureen Hill's story concept has been picked up by Montreal-based producer Michael Mosca (pictured left), owner of highly successful production/distribution company Equinoxe Film. Mosca will be attending the Incubator programme on her behalf. He says, "The Incubator is a wonderful venue to help strengthen our project and pitch to industry professionals. We are thrilled that BLACK MARIAH was amongst the projects selected. The incubator's belief in our pirate story has motivated us even further and provides us the possibility of seeing our ambitious series come to life." This project's participation in the Incubator is supported by Telefilm Canada.
The CTI, now in its sixth year, is a marketing and financing platform that offers selected Caribbean and Diaspora filmmakers an opportunity to hone their creative and business skills in the context of an international marketplace environment. The six-week programme includes an intensive five-day workshop in Toronto, and culminates in a Caribbean Pitch Breakfast at the TIFF Bell Lightbox attended by high-profile industry delegates. The overall goal of the CTI is to increase the pool of strong, monetisable, world-class, indigenous film and television content from the Caribbean and its Diaspora, in order to build the region's audio visual capacity.
The CTI Program is an end to end process that supports projects from concept through production and marketing to sales of content. CTI aims to accelerate the creation of a vibrant world-class Caribbean film industry, by assisting filmmakers to generate dynamic, distinctive, and viable long-running content to be sold internationally. Both Diffenthaller and Mosca intend to shoot their series at least partly in Trinidad and Tobago.
The projects were selected by a panel of international industry specialists.  Mentors include Nicole Brooks (Producer, Director, Playwright), Rita Shelton Deverell (Producer, Artist, Academic), Rodney V. Smith (Director, Producer, Author), Christopher Laird (Co-Founder of Banyan Ltd and Gayelle: The Channel) and Floyd Kane (Director, Producer). Alongside the IDB REACH programme and Telefilm Canada, this year's the CTI is supported by the French Consulate in Toronto, and the St. Lucia Tourism Board. The project is also a component of CaribbeanTales' 3D project, supported by a financial contribution from the European Union and the assistance of the ACP Group of States.
Like us on Facebook & tweet us @CaribbeanTales 
[tw-toggle title="For Media information"]
Planet3 Communications Ltd. – Joanne Smale/Erica Brown/Sarah Zajac
T: 289-296-6223 M: 416-554-2637 E: info@planet3com.net[/tw-toggle] 
[tw-toggle title="About CARIBBEANTALES"]

CaribbeanTales (CT) is a group of media companies that produces, markets, and exhibits Caribbean-themed films and television programs for regional and international distribution, including: CaribbeanTales Worldwide Distribution (CTWD),  the first full-service film distribution company in the English-speaking Caribbean.  As well as distribution, CTWD provides co-production services to producers of Caribbean-themed content.
CT's other activities and brands include : CaribbeanTales Inc a registered Charity in Toronto, Canada;  the Caribbean-Tales International Film Festival (CTFF) that produces events around the world, the CaribbeanTales Incubator program (CTI), that develops original sustainable content for the international market, CaribbeanTalesFlix, our production arm, and CaribbeanTales-TV, a video on demand platform
Website: http://www.caribbeantales.ca/
[/tw-toggle]
[tw-toggle title="About ACPCULTURES"]

The ACPCultures+ Program is implemented by the Secretariat of the ACP (Africa, Caribbean and Pacific) Group of States and funded under the 10th European Development Fund (EDF) by the European Union. Its objectives are: to reinforce the creation and production of cultural goods and services in the ACP States (Africa, Caribbean and Pacific) through an approach integrated with distribution networks; to support increased access to local, regional, intra-ACP, European and international markets; to build the capacities of culture sector professionals in ACP States, and to improve the regulatory environment of the culture sector.
[/tw-toggle]