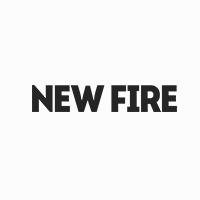 NEW FIRE is a series started by musician Gerry Anthony Williams when he realized that some of the best musical talents in the country actually couldn't find forums to perform and thus the country was being denied the opportunity to experience these amazing artists. The live interaction between audience and performer is a profound exchange and goes beyond simply experiencing the variety and depth of musical talent we have in Trinidad and Tobago. It is definite action to make our society better.
NEW FIRE has been growing in popularity since it began in January 2014. The concert series has been forming many alliances with other major events such as the Trinidad and Tobago Film Festival in an effort to effect positive societal transformation through the arts. As Williams, who is the leader and voice of the band West Indian Rhythm Konnection (WIRK), puts it – "New Fire is a flame that is illuminating the way to a West Indian Cultural Renaissance." 
 The
NEW FIRE
series takes place at De Nu Pub, (Mas Camp Pub) Corner French Street and Ariapita Avenue, Port of Spain. The Mas Camp Pub is located in the space that was Peter Minshall's mas camp. From its inception in 1986 it has held fast to its commitment to promote local music and art. Mas, song, and dance have found a home at the Mas Camp. Many of the T&T's best calypsonians, singers and comedians regularly performed on its stage. The Mas Camp has staged a live calypso show every Wednesday night for more than 25 years.
NEW FIRE is excited to be part of the tradition and looks forward to sharing the evolving expressions of our culture.
Come catch afire!
CULTUREGO is proud to be the Official Partner of NEW FIRE.
GRAPHIC DESIGN BY CULTUREGO FOR NEW FIRE