"I grew up between a river and the ocean,"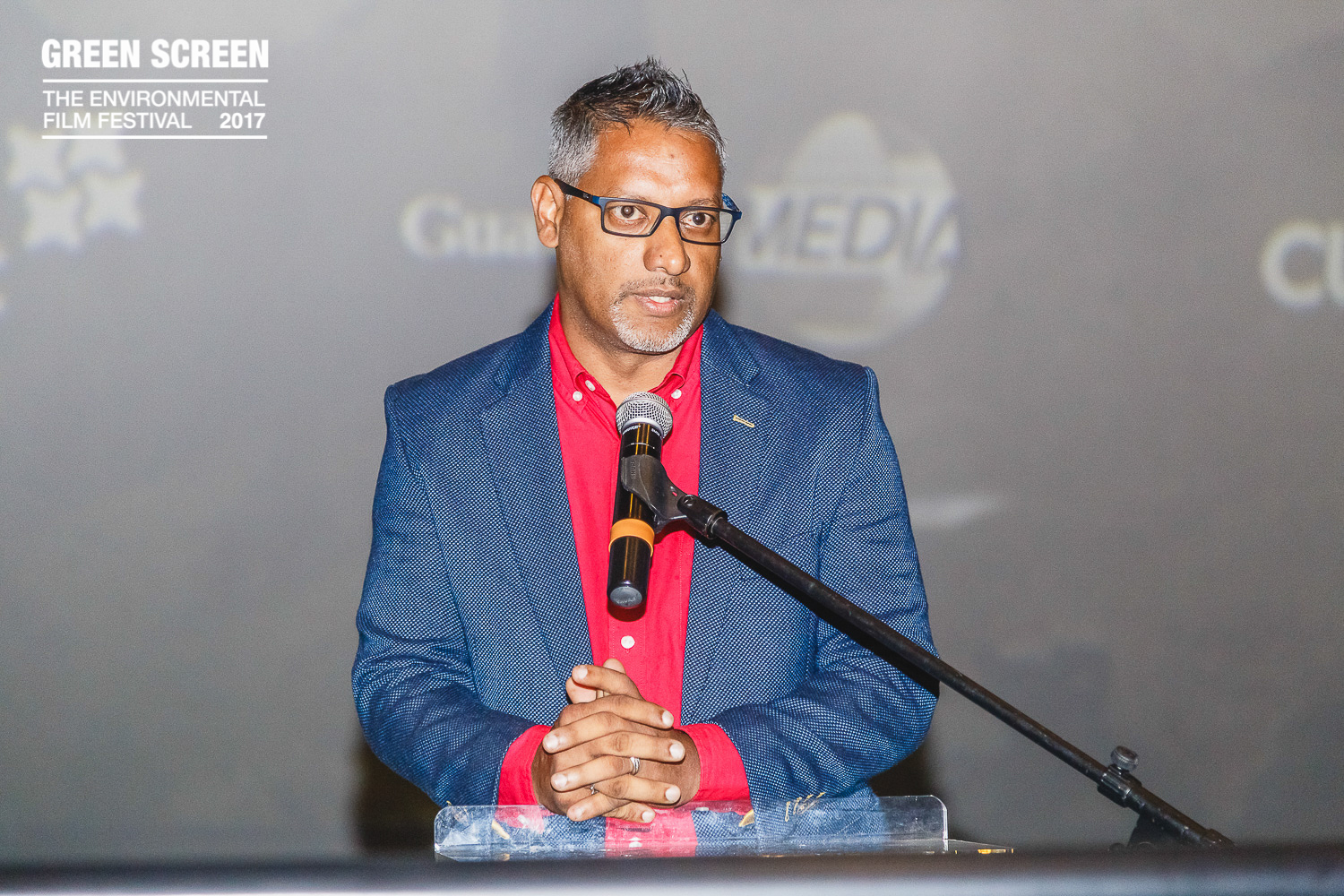 said Agriculture Minister Clarence Rambharat at the launch of Green Screen Film Festival on Thursday night.
In a brief, unscripted address at the launch of the seventh annual Environmental Film Festival, the Minister of Agriculture, Land and Fisheries said he was moved on a personal level by the efforts of NGO Sustain T&T to bring matters of conservation and sustainable development to the fore.
He praised Green Screen's proactivity and private sector investment in the festival, which runs until November 10th, that allowed the event to take place, without "begging" or waiting on government investment.
The festival launch took place at Digicel IMAX in Woodbrook before a huge turnout of activists, filmmakers and film fans, with the screening of Death by a Thousand Cuts, an eye-opening documentary thriller about the 2012 murder of a forest ranger, in the battle between protecting forests in the Dominican Republic and Haitian citizens who cross the border for wood to make charcoal, the main source of fuel in the impoverished neighboring country.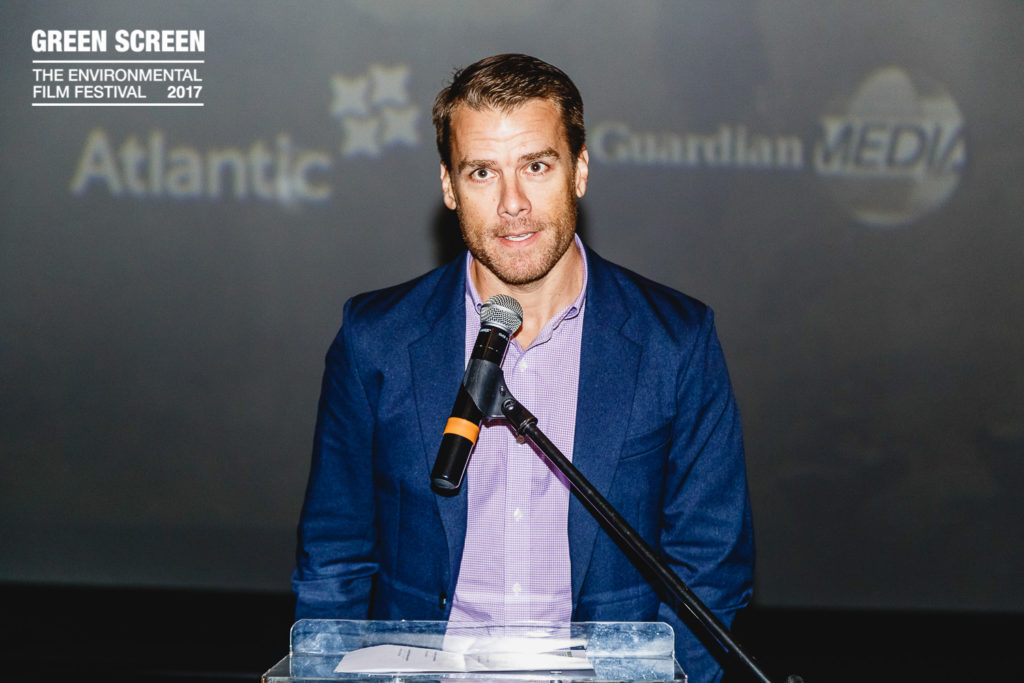 Director Jake Kheel was present and took several questions from the audience after the screening. He said the film had had a major impact in the Dominican Republic, where the minister for the environment had resigned and the new appointee had started working toward binational solutions to the ongoing issue.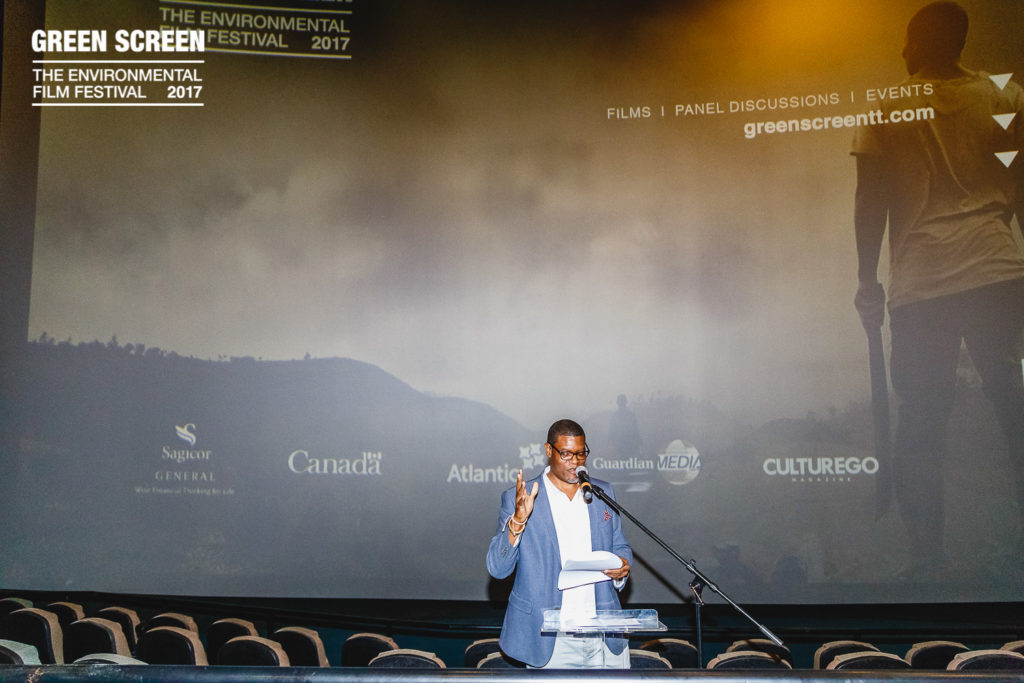 Green Screen/Sustain T&T Director Carver Bacchus reflected on the festival's seven-year journey in his remarks, lamenting a significant fall in sponsorship but reaffirming the organisation's commitment to continue to educate the public through the medium of film and to bring people together to find solutions for a more sustainable future in T&T and the region.
"Stories (in films) open our minds, and often our hearts," which he said is key to encouraging action and activism.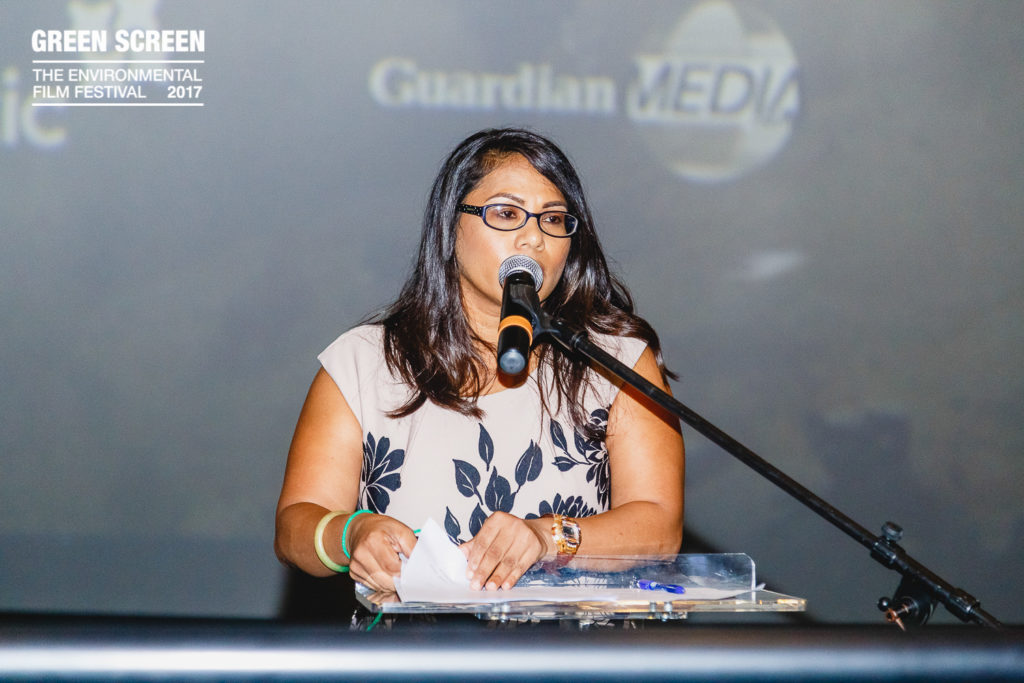 Lisa Mahabir, Business Development and Marketing Manager of festival sponsor Sagicor General, said her company was pleased to team up for a second year with Green Screen, and shared their vision to foster the local film industry and raise awareness about environmental issues. She referred to recent hurricanes in the region, and flooding in this country, which have caused extensive damage and loss. She said Sagicor General was engaged in ongoing relief efforts, including the donation of US $200,000 to our island neighbours.
Jake Kheel told the audience it was an honor to screen his film in T&T, and hoped the lessons of the movie would resonate with the local audience.
It did. Attendees praised the informative and heart-rending film, which many said left them with plenty of food for thought.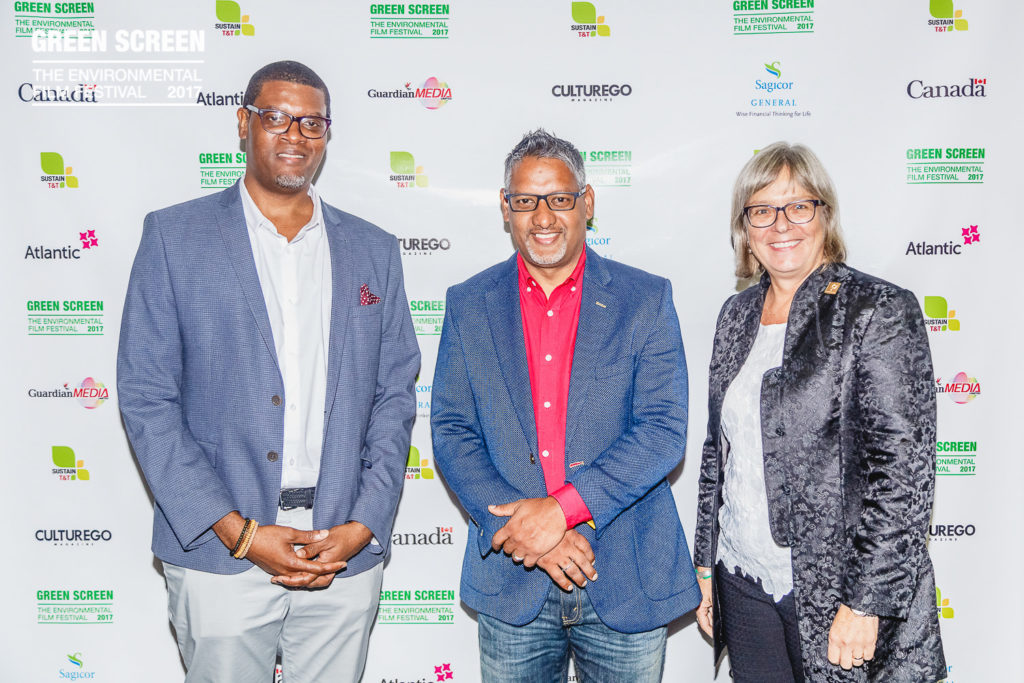 The opening was also attended by Canadian High Commissioner Carla Hogan Rufelds.The High Commission is also a festival partner.
Green Screen 2017 continues with free films, school screenings, panels and special events. 
Full information on the festival is available at greenscreentt.com.