"Writing Short Plays" is the theme for the discussions at the September 2017 edition of the Playwrights Workshop Trinbago's (PWT) Monthly Readers Theatre Series. PWT, which has been conducting sessions for the development of new plays since 2003, will feature readings of four short plays; three by first time playwrights, on Wednesday 6th September at the Trinidad Theatre Workshop.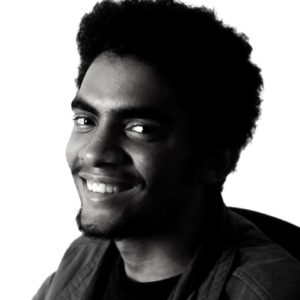 Makesi Algernon is a 25 year old, young and upcoming writer, actor and director. He describes his short play "One to One", as a simple conversation between a Loyal worker and His boss. This is the first play that Makesi has written, the concept for which was inspired by his involvement in Sonja Dumas' "Angels Live in Tunapuna" at the PWT's 2016 Annual New Play Festival.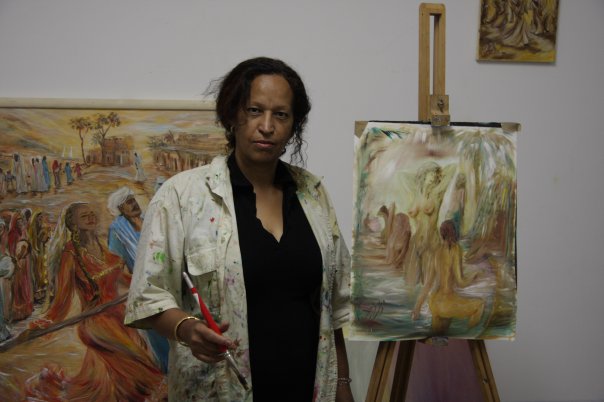 Madiha Ata, an Egyptian artist, says her inspiration to write came after attending the August instalment of the PWT'S Readers Series. Her short play; "Um Fonot", is based on a series of stories passed on to her by her mother about an old married couple; Um Fonot and her husband, Abu Fonot, and their talking goat.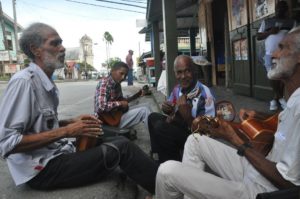 Glenn Wilkes' parang play, "Serene Sereno," incorporates historical accounts with music from both Trinidad and Venezuela. Glen's connection to parang began through his friendship with some well-known paranderos such as the "Lara Brothers", "Perhaps, Perhaps", Robert Munro and others. Writing a story about parang is something he's always wanted to do, to pay tribute to the old paranderos whose lives were dominated by the music of parang, a genre that is the anthesis of Blues. Glenn, who began attending PWT's Readers Theatre Series since July 2017, said his experience at PWT helped to further crystallise some of his ideas and is really looking forward to feedback from PWT to help him write a better play.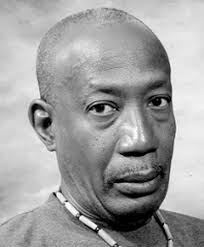 Ronald John, a regular at PWT, is a prize winning playwright/director whose play "Dance Me, Lover" was the first play to be staged at the National Academy for the Performing Arts (NAPA) in 2009.  In the synopsis of his new one act play, Ronald says, "Jack and Marlene are a loving couple.  When Marlene goes missing for some days, Jack reports it to the police. He has some sleepless nights and hope that she'll show up safe and sound.  She does show up, eventually, with a story that's very interesting.  Is it believable?  Is it a tall tale?  Bottom line is, regardless what the story is, Jack is very much in love with Marlene.  He is, as the play's title states, "Devoted".
---
The September 2017 instalment of the Playwrights Workshop Trinbago's Monthly Readers Theatre Series takes place on Wednesday 6th September at the Trinidad Theatre Workshop, corner Jerningham Avenue and Norfolk Street, Belmont, at 7 pm. All are invited.
Admission is FREE.
For further information call (868) 351-6293; email: playwrightsworkshoptt@gmail.com, or find Playwrights Workshop Trinbago on FaceBook