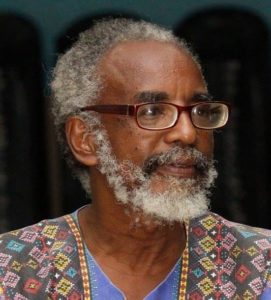 On Monday August 8th, the Monday Night Theatre Forum presents playwright and teacher extraordinaire, Zeno Obi Constance, the 15th presenter in their series!
The Monday Night Theatre Forum offers a unique insight into the lives and experiences of the people who have shaped the theatre landscape of Trinidad and Tobago, and whose work is a testament to the creativity and ingenuity of Trinbagonians.
Be sure to check out the forum to learn more about Zeno Constance and his dedication to the craft!
Date & Time: August 8th at 7pm
Venue: Trinidad Theatre Workshop, #23 Jerningham Avenue, Belmont
Cost: FREE
---
The Monday Night Theatre Forum is a space for wide ranging open discussions on all aspects of drama and theatre. Every other Monday, hosts Tony Hall and Raymond Choo Kong present theatre practitioners who are renowned exemplars in their respective theatre practices at home and abroad.